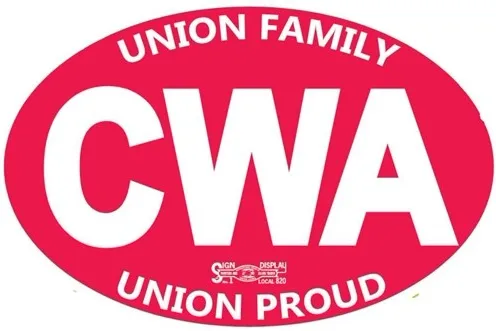 Welcome to the CWA Local 1085 Member Resources page!!! Here you will find your orientation packet materials as well as website links to valuable CWA member information.
Want to become a member of the CWA Local 1085? Click HERE
Have you moved or changed your email or gotten a new phone number? Update that information HERE
Get your Welcome to CWA Pamphlet HERE
Know your Weingarten Rights! Click HERE
Need a current employee contract for your county being served by the CWA Local 1085? Click HERE
Want to know WHO the Executive Board is of the CWA Local 1085 and how to reach them? Click HERE
Learn about your Member Benefits & Scholarships from UnionPlus HERE
Stark & Stark provides FREE CONSULTATIONS & EDUCATION to CWA Local 1085 members regarding Workman's Comp matters. Click HERE to contact them.