Joe Beirne Scholarship
Dear Colleagues:
The Foundation's Board of Directors has approved the awarding of sixteen (16) partial college scholarships of $4,000 each for two years. Eligible for the scholarships are CWA members, their spouses, children, and grandchildren, including the dependents of retired, laid-off, or deceased members. Applications will be available solely online for submission on the Foundation's website at https://cwa-union.org/beirne-application.
Full program details can be found on the website at: https://cwa-union.org/pages/beirne.
This valuable scholarship program is made possible by the funding of CWA locals. For those locals not yet participating in funding the Beirne scholarships, I urge you to do so. Financial arrangements can be made to accommodate your local's needs.
For more information and assistance, please call 202.434.1123.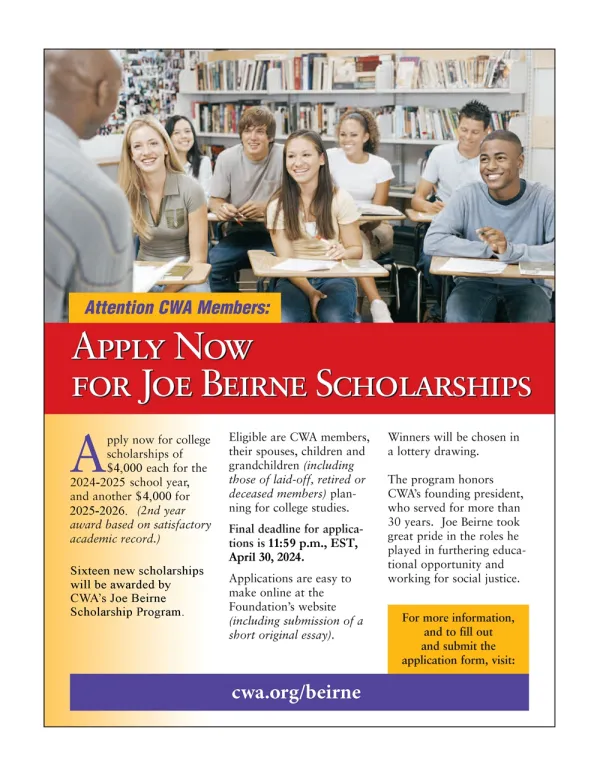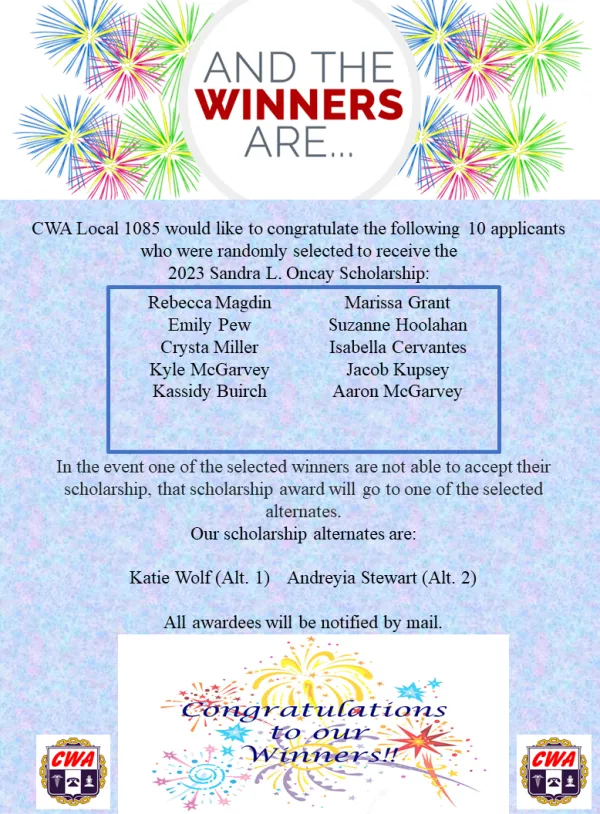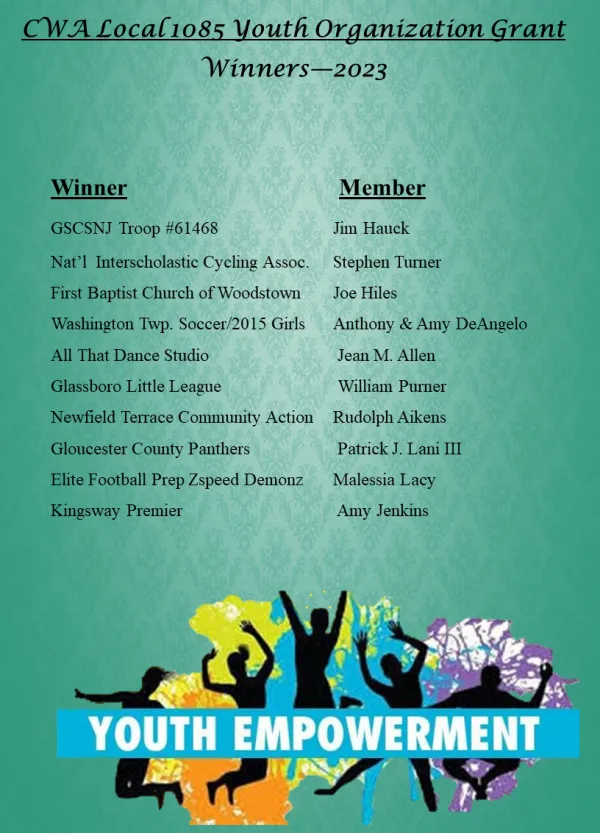 Featured
Recovery Centers of America